*2nd Rd PLAYOFF FOOTBALL INFORMATION* Dillon @ Billings Central Saturday, Nov. 5th 1:00pm. Game will be played at Rocky Mtn. College. Tickets can be purchased at the gate or the link below.
https://gofan.co/app/school/MHSA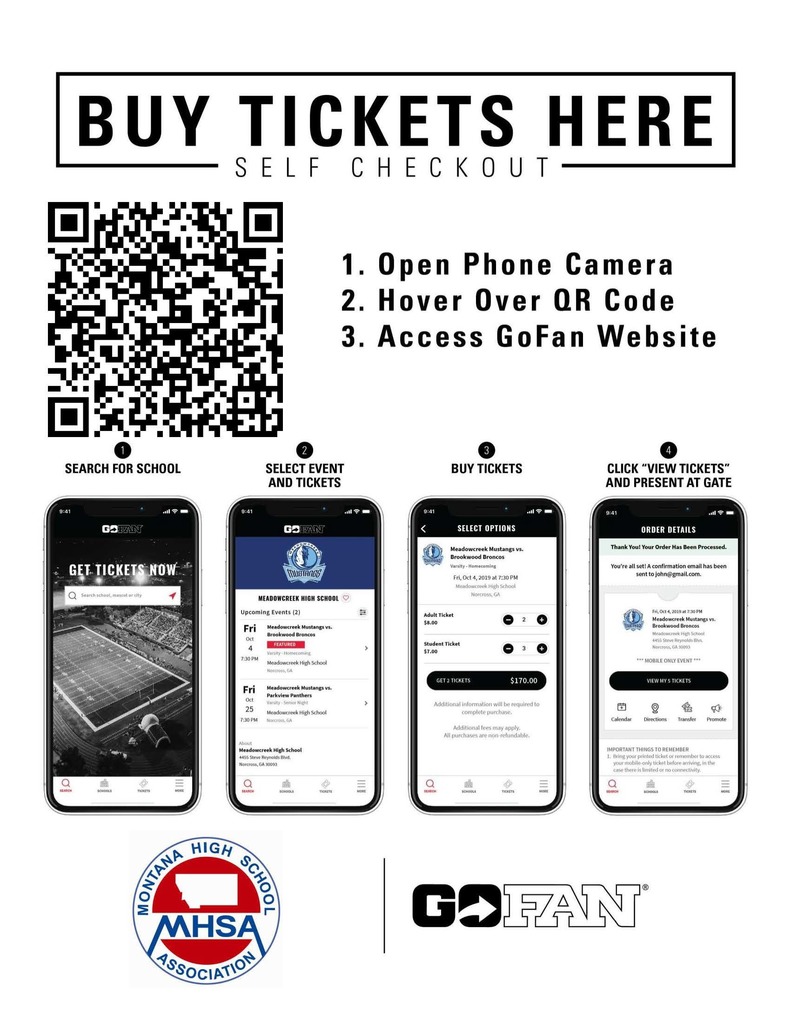 Phones are back up at school! Hope your day is a good one.

Good morning BCHS Families, it appears our phones are at the school are not working again. please call Mr English at 406-794-1221 if you need to reach the school.

*PLAYOFF FOOTBALL TICKET INFORMATION* Adults $7 Students $6 Ticket Gates Open at 5:30 pm. Tickets may also be purchased using your mobile device at the link below:
https://gofan.co/app/school/MHSA
Season Passes will not be accepted for Post-Season Events.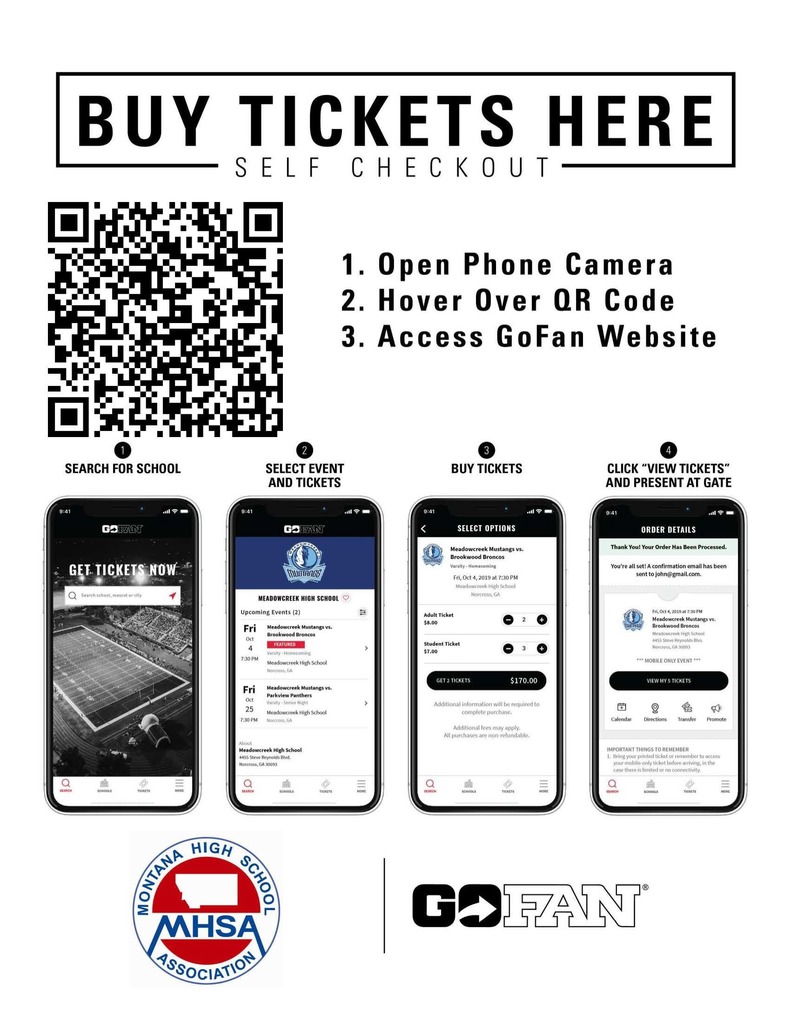 *Class A First Round Playoff Football* Dillon will host Frenchtown on Friday, Oct. 28th at 7:00pm. Ticket gates will open at 5:30pm. Season Passes are not valid for post-season games.

We are currently experiencing telephone issues at the school. it seems like people calling us can hear us but we can't hear them. We will put out an update as the situation gets better but Spectrum is addressing it. You may call Mr English cell phone at 406 794-1221 if you need to reach us.

Hello Parents! An email will go out later today concerning Parent/Teacher Conferences next week. Please keep a lookout and don't forget to check your email junk/spam folder if it does not arrive in your inbox.


*Frosh Football* Mondays Frosh FB game vs East Helena will be played at Vigilante Stadium.


Reach Higher Montana will present a Financial Aid Night October 11th, 5:30-6:30 in room 108. Scholarships, Student Loans and the FAFSA will be discussed. Computers will be available to work on FAFSA applications. This is for seniors entering college in Fall 2023, but open to all parents and students interested in learning more about financial aid for college.

Attention ALL Parents! We now have the ability to email you as a group in order to send important information concerning a wide variety of topics. The sender will appear as Beaverhead County High School. Because these are mass mailings it may fall into you "Junk" folder. You may want to check there periodically. Most email clients will allow you to code a sender as "not junk" or something to that effect so future emails will arrive in your inbox.

Today's Frosh Football Game will be played at Dillon Middle School 4:30pm.

*Attention Wrestling Parents* The Class A Duals scheduled for January 20-21 have been moved from Butte to Lewistown. Rooms in Lewistown may be hard to come by so please plan accordingly.

*Cross Country Update* Dillon will now be attending the Hamilton Meet on Thursday, September 29th at 3pm. The meet will be held at the Daly Mansion.

*Cross Country Schedule Update* The Dillon Invite on 9/30 has been cancelled. Please stay tuned for an updated schedule.

Todays Frosh Football Game at Polson has been cancelled.

Todays Frosh Football Game at Polson has been cancelled.

Frosh Football at Stevensville on 10/10 has been cancelled.

Attention Varsity Football Parents if you would like a pennant flag please contact Tracy Nourse at
tdnourse@yahoo.com
or find her at the game. Flags are $10.