*Tennis Schedule Update* 3/25 @ Hamilton 10am - Dillon will no longer travel to Stevi following the Hamilton matches. Dillon will instead play Hamilton and Ronan starting at 10am in Hamilton. 4/22 - Dillon vs. Stevi 11am / Dillon vs. Corvallis 3pm

Beaverhead County High School's Drama Club Performances of The Alibis will be tonight at 7pm & Saturday 2pm & 7pm in the Auditorium. Tickets: $5 general admission, BCHS students free.

*State Basketball Ticket Information* The attached image contains all the State Basketball Ticket Information.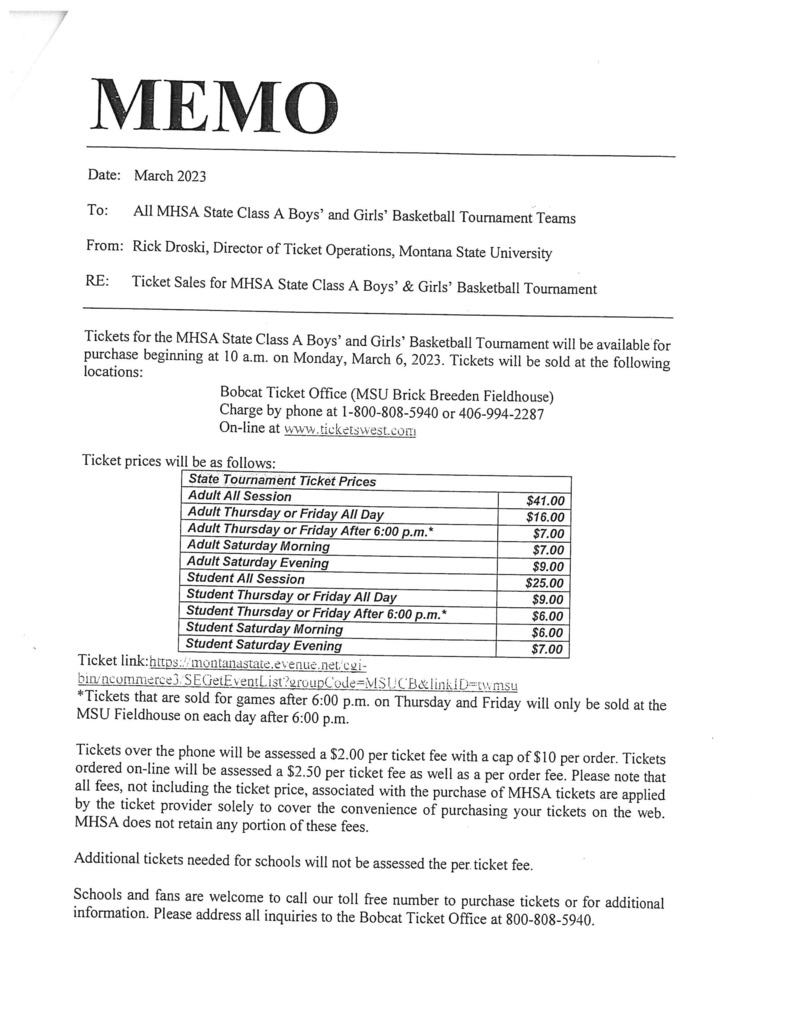 Wrestling Banquet will be Wednesday, March 8, 6:00 pm at the Search And Rescue Building.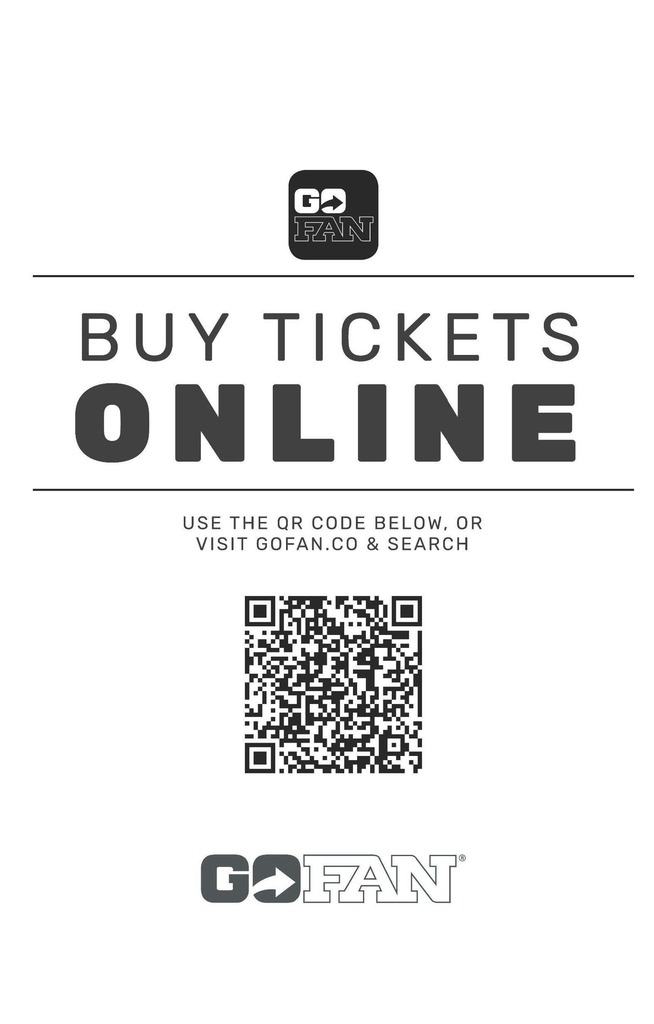 FIRE TRUCK RIDE FOR OUR STATE CHAMPION WRESTLER WILL BE FRIDAY, FEB. 17TH AT 11:55AM.

SPRING SPORTS STUDENT/PARENT MEETING WILL BE MONDAY, FEBRUARY 27th AT 7:00 PM IN THE AUDITORIUM.

No Saturday School today. Stay home and warm.

*BASKETBALL SCHEDULE UPDATE* 1/24 Doubleheader vs Park game times will be as followed: Boys - 3:00/4:30/7:30 Girls - 4:30/3:00/6:00 *C-Squad games will be played in the old gym.

Wrestling Schedule Update The wrestling match in Corvallis that was cancelled has been rescheduled for Tuesday, Jan. 24th at 5:00pm.

SENIOR PARTY PARENT MEETING will be Wednesday, January 4th 6:00pm at Vigilante Electric. *Raffle Tickets are ready to be picked up.

*BASKETBALL SCHEDULE UPDATE* Boys & Girls Basketball Games at Park have been rescheduled for Tuesday, January 3rd. Girls - 1:00/2:30/5:30 sub varsity at Middle School Boys - 1:00/2:30/4:00

*WRESTLING SCHEDULE UPDATE* 12/22 - Wrestling at Corvallis has been cancelled.

*BASKETBALL SCHEDULE UPDATE* 12/22 - Doubleheader games @ Park have been Postponed. Stayed tuned for updates.

*GIRLS BASKETBALL SCHEDULE UPDATE* Due to Corvallis not fielding a C-Squad, games will be as follows: Thursday, December 15th JV-5:45pm V-7:15pm

PowerSchool Ap Sync Issues Uninstall the app and then restart your phone. Re-install the app by downloading the app from the App Store/Google Play Store. Once the app is installed open the app and it should land in the page which asks for the District Code. Do not enter the District Code, rather click on the link "Where is my district code?" below the District Code. On the page that comes up tap "Enter Server Address" and then enter the URL in the box on the next page and hit submit. URL is bchsmt.powerschool.com/public

SENIOR GRADUATION PARTY MEETINGS Thursday, December 1st 6:00pm Vigilante Electric Conference Room Wednesday, December 14th 6:00pm Vigilante Electric Conference Room

BANQUET INFORMATION 11/22 Volleyball Banquet at St. Rose Center 6:30pm. 11/29 Cross Country Banquet at BW Lodge 6:30pm. 11/30 Football Banquet at Parkview 6:30 pm. *Money for coaches gifts can be dropped off in the office.

*DIVISIONAL BASKETBALL LOCATION CHANGE* The 2022-23 Divisional Basketball Tournament has been moved to Ronan, Feb. 23-25.

Class of 2023 Families, The All-Night Graduation Party planning group is having their first meeting in preparation for graduation next May 28th, 2023. Raquel Morast has been kind enough to organize a location and time on Wednesday, November 16 at 6:00 p.m. in the Vigilante Electric Conference Room. Please plan to attend if you have a student graduating this year.