WELCOME TO DILLON VOLLEYBALL
Our goal for every student-athlete is to have a positive, challenging, educational, rewarding experience focusing on understanding and demonstrating the concept of "team first" by consistently exhibiting selflessness, discipline and accountability. We EXPECT to win a State Championship this season.
If you have any questions or concerns please contact Charelle Hinkey.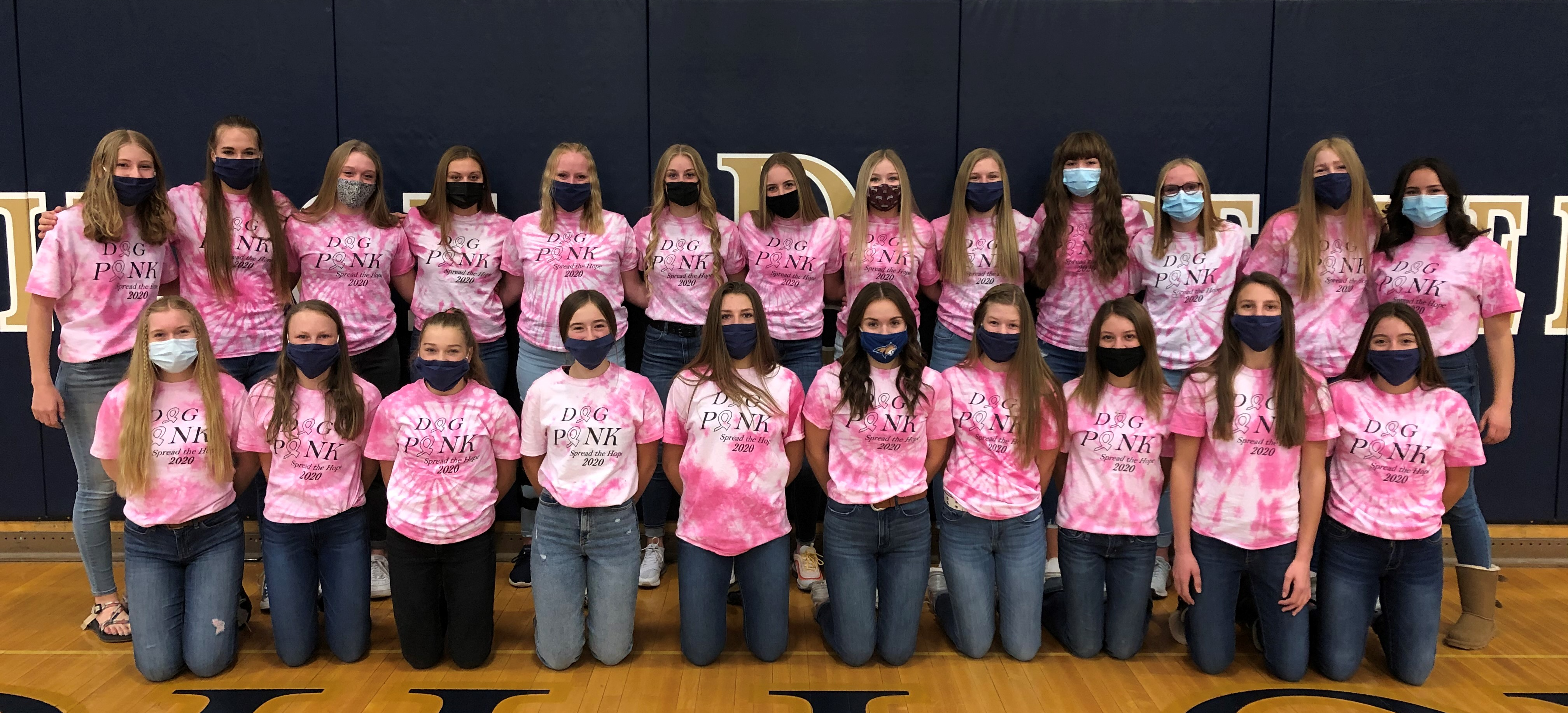 Dig Pink vs Park raised $3382, great job volleyball girls!! 10/29/20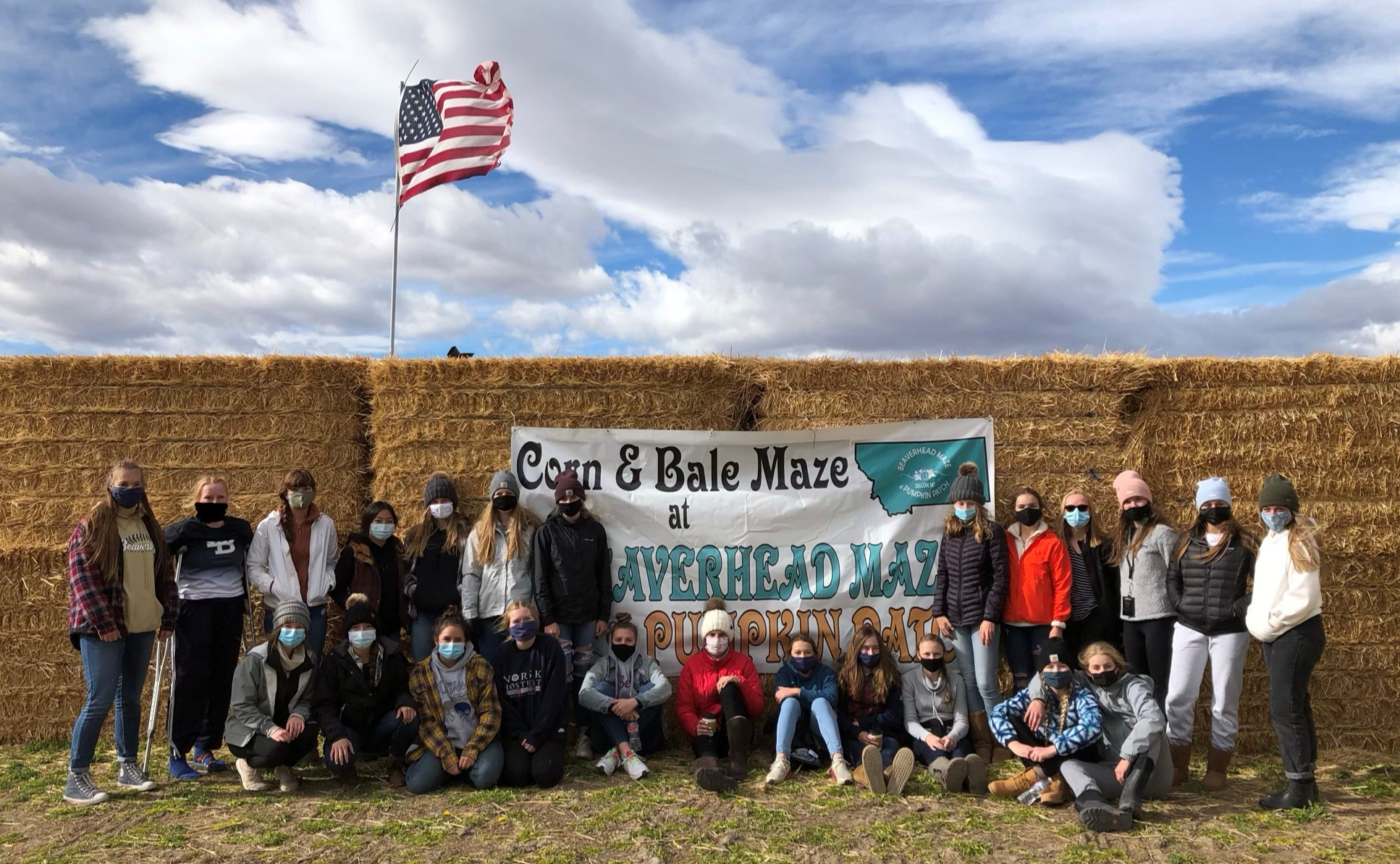 Team Bonding at the Beaverhead Maze 10/16/20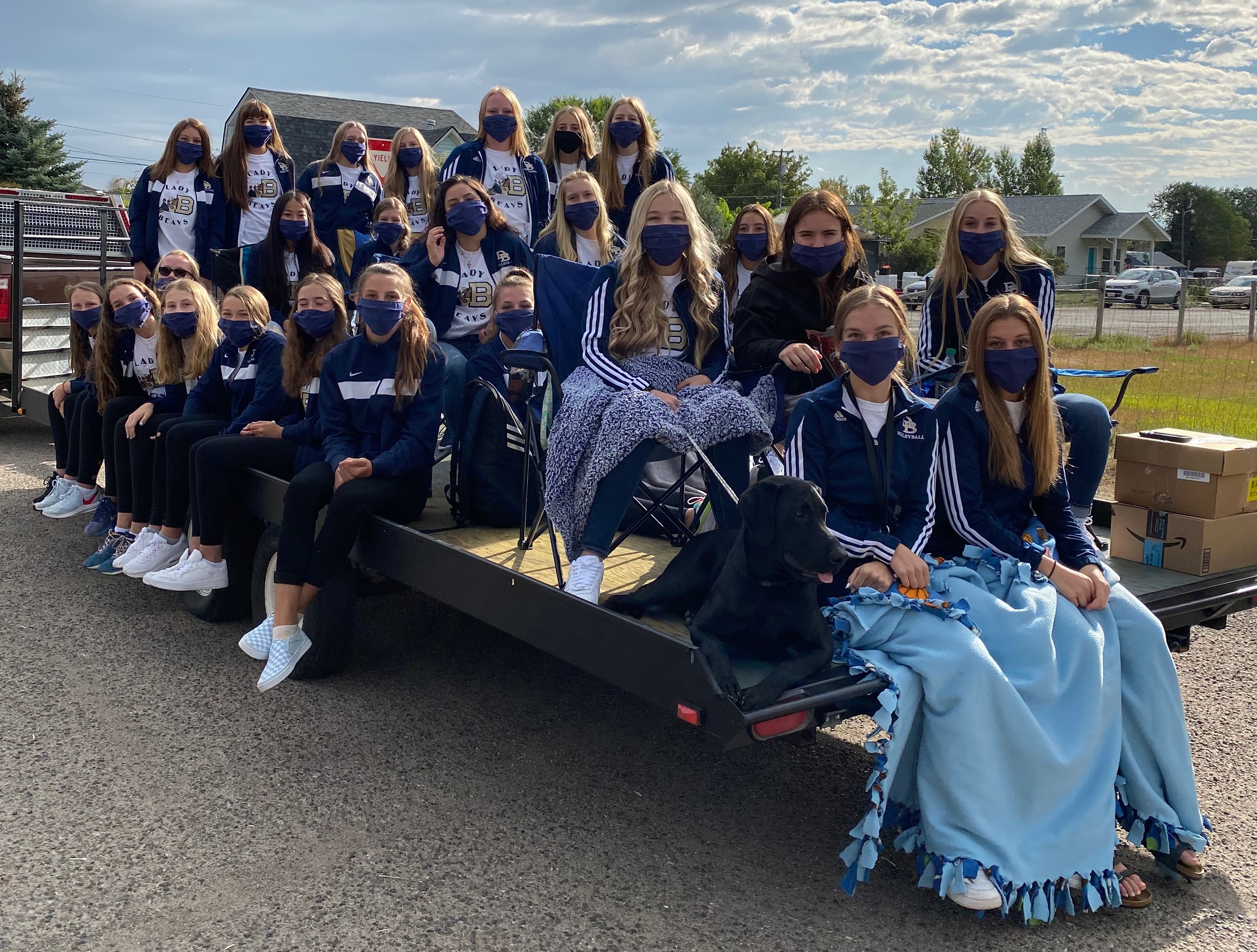 Labor Day Parade "Back the Blue" 9/7/20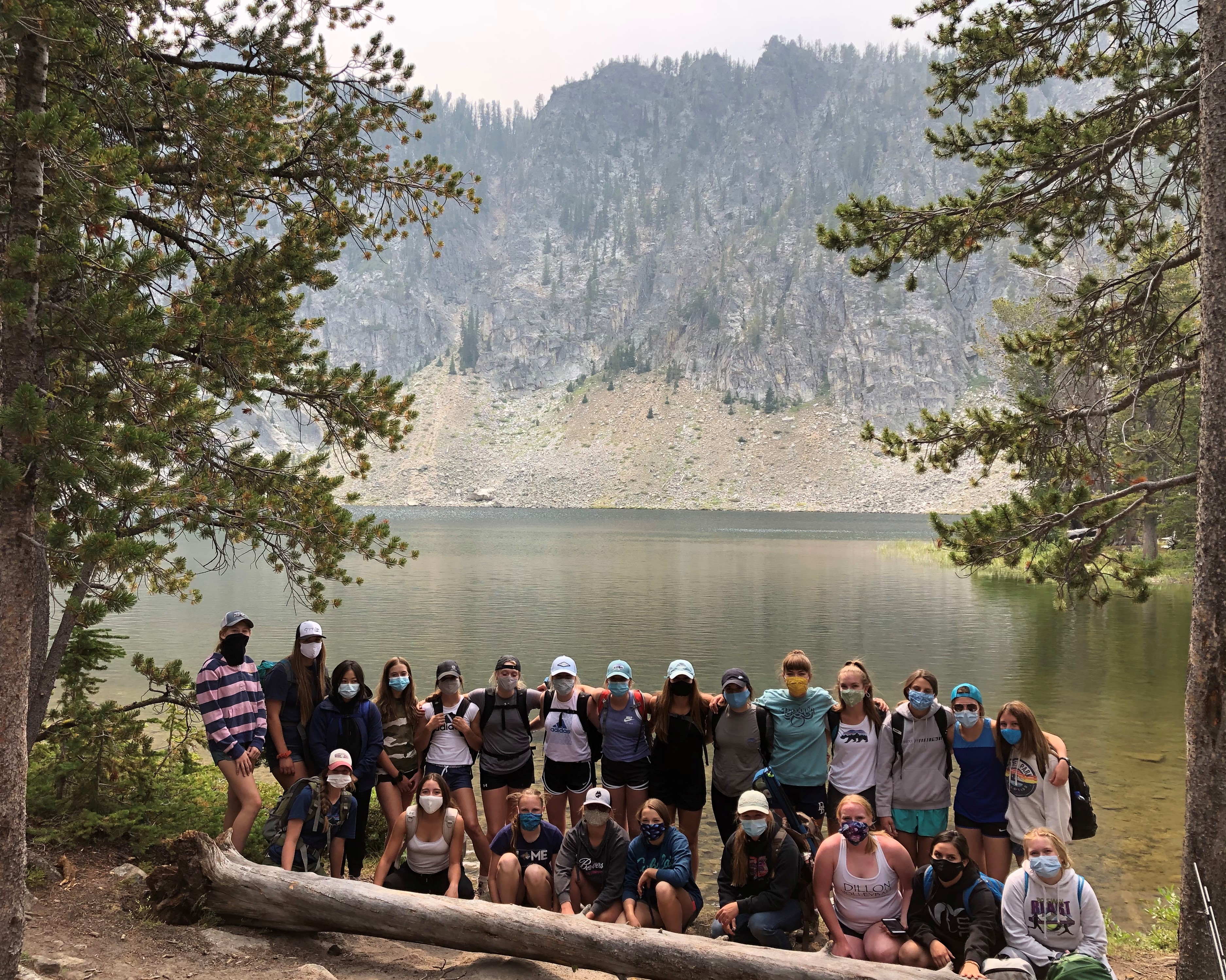 Team hike to Sawtooth Lake 8/24/20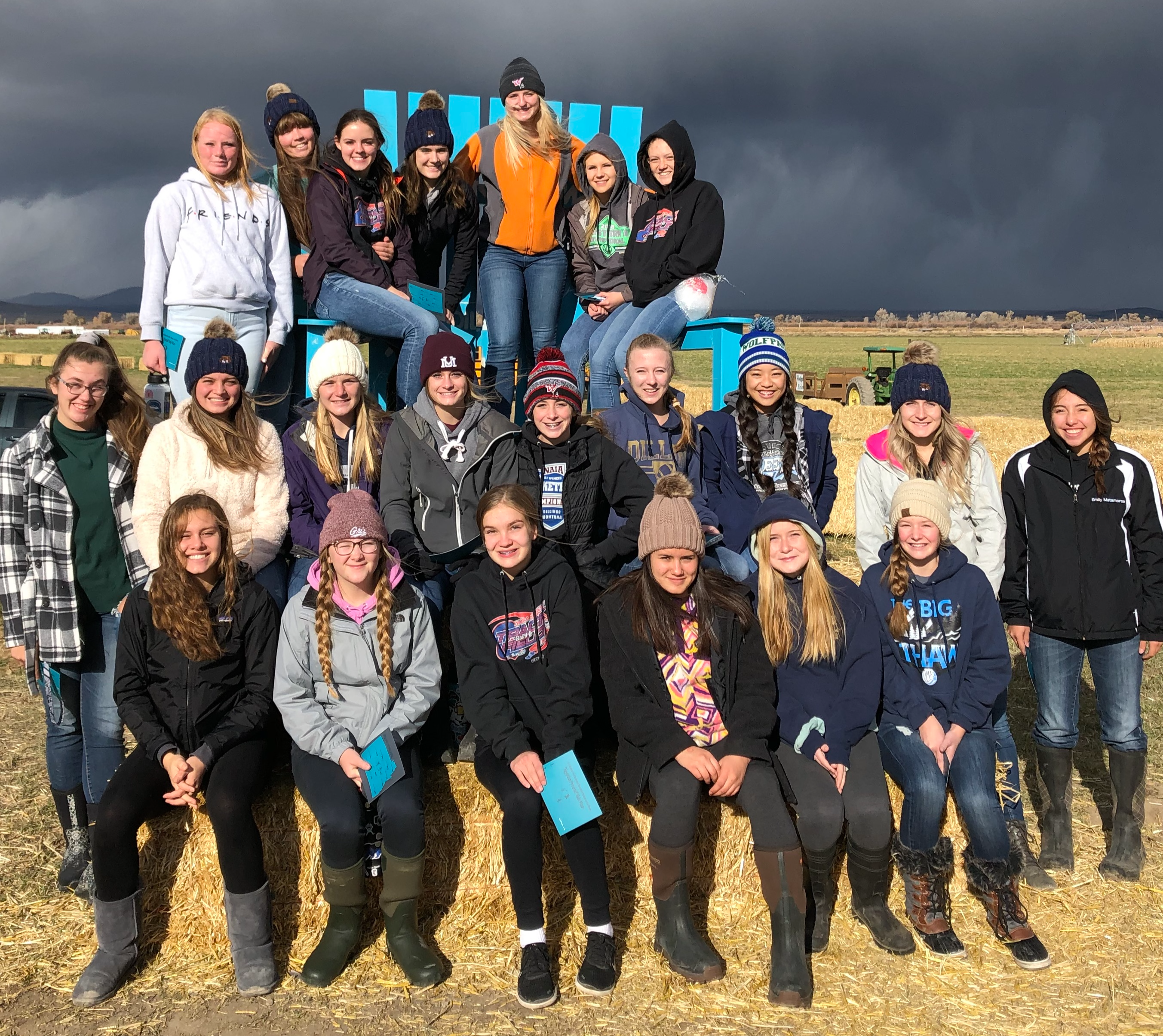 Team bonding at the Beaverhead Maze 10/18/19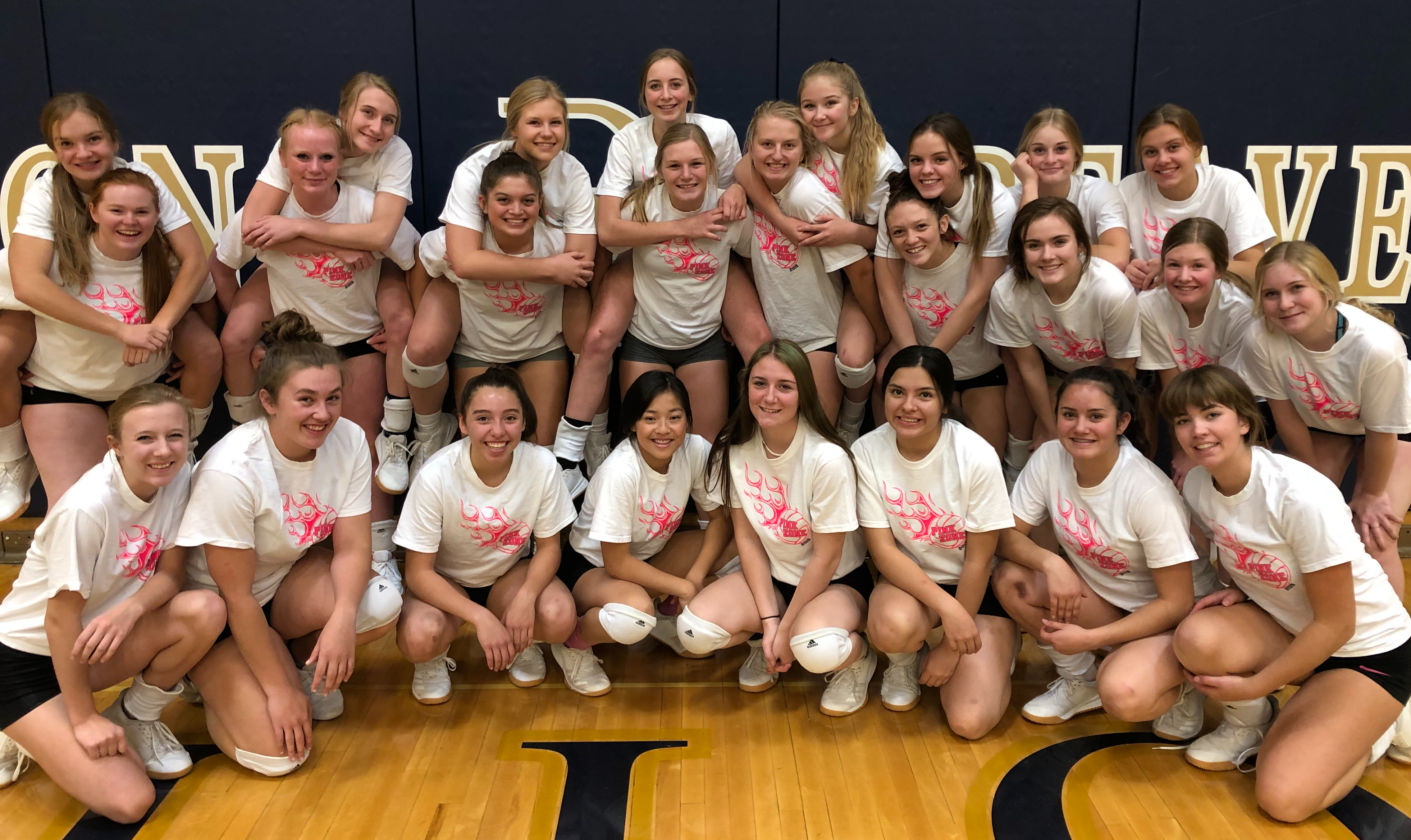 We celebrated our Dig Pink match against Butte Central on 10/3/19 and raised over $2800!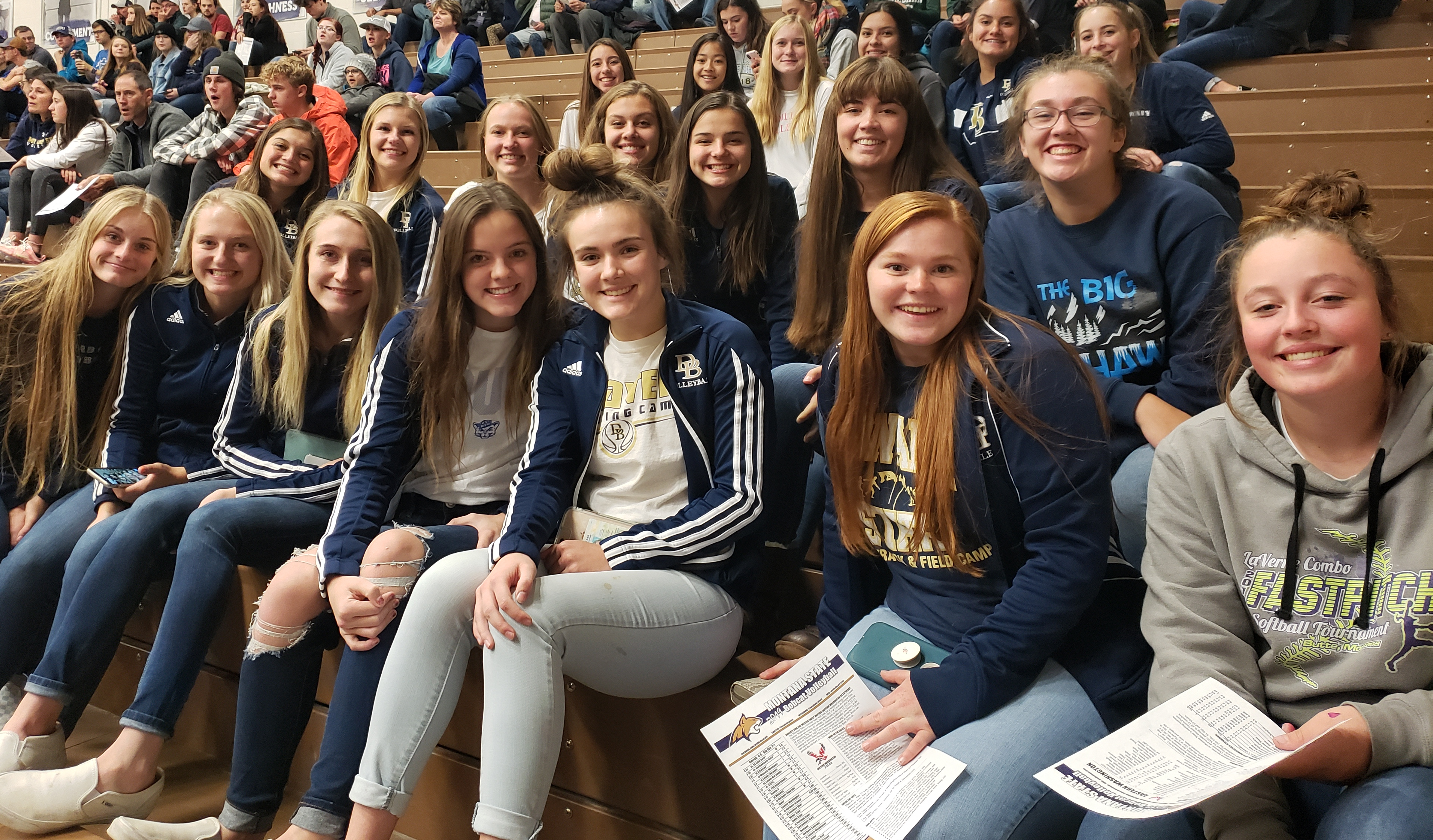 Enjoying some college volleyball 10/5/19 Go Bobcats!!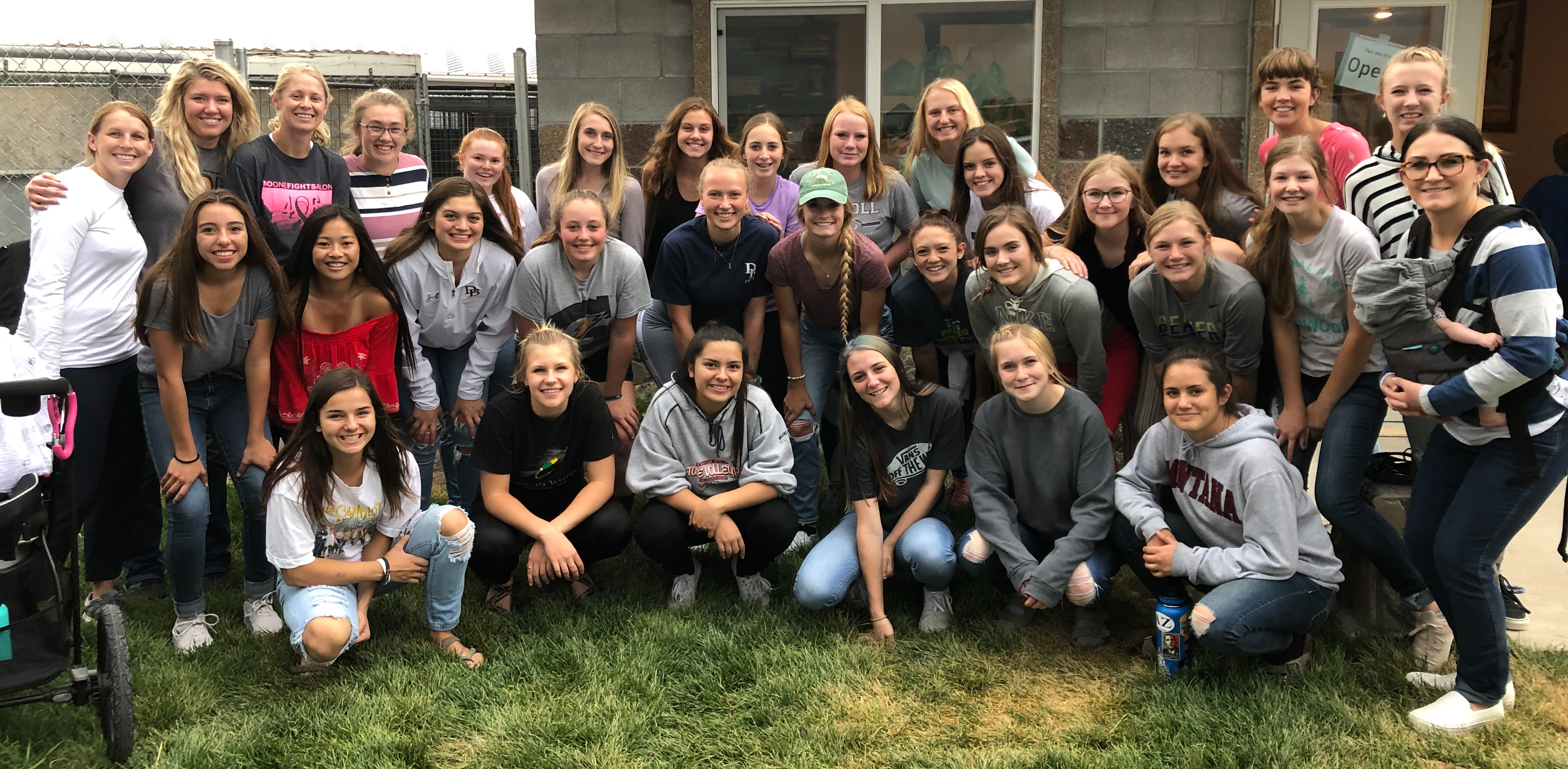 Walking dogs at the local Humane Society 9/6/19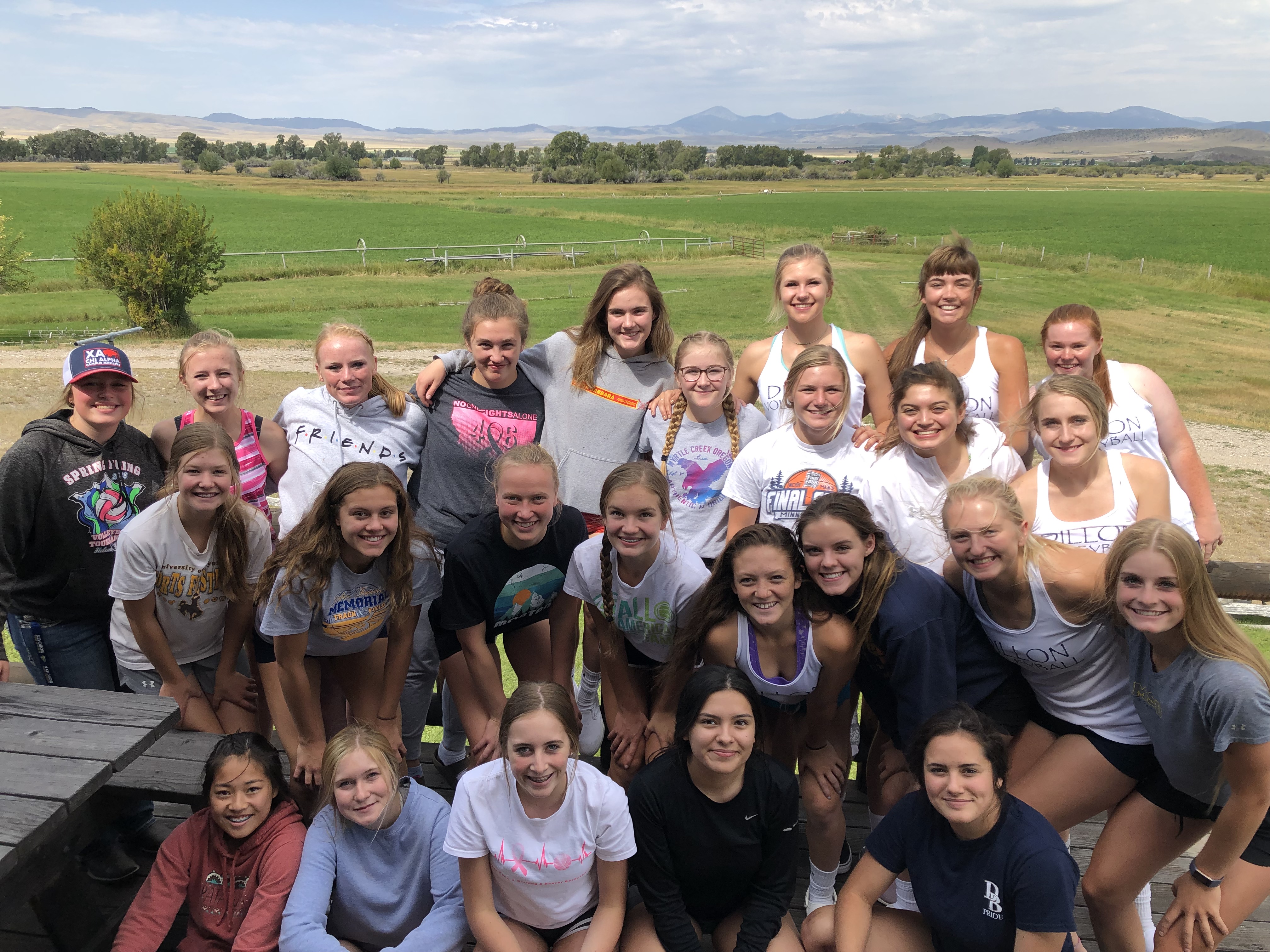 Labor Day team lunch 8/29/19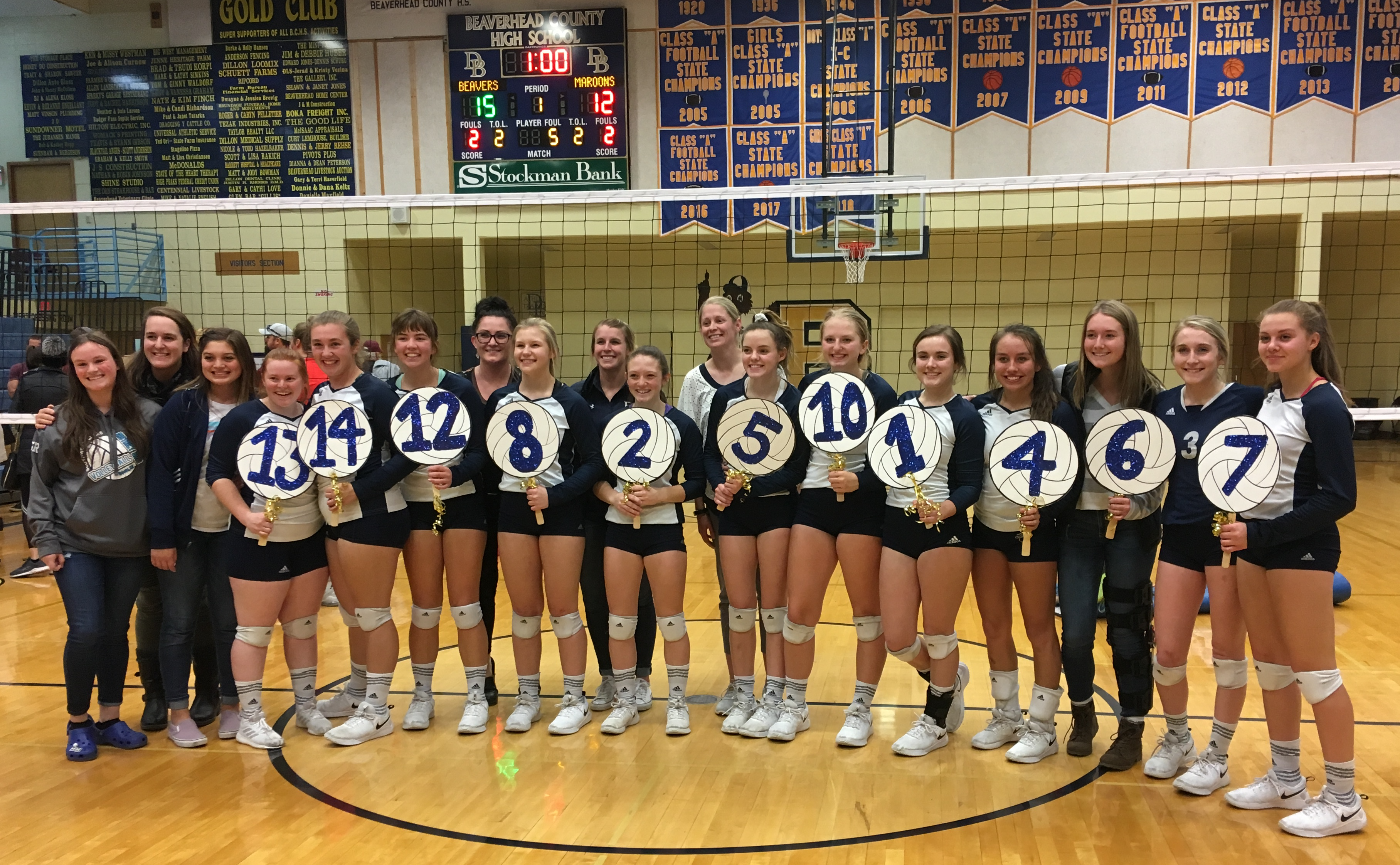 Varsity team celebrating their third place finish at Districts 10/27/19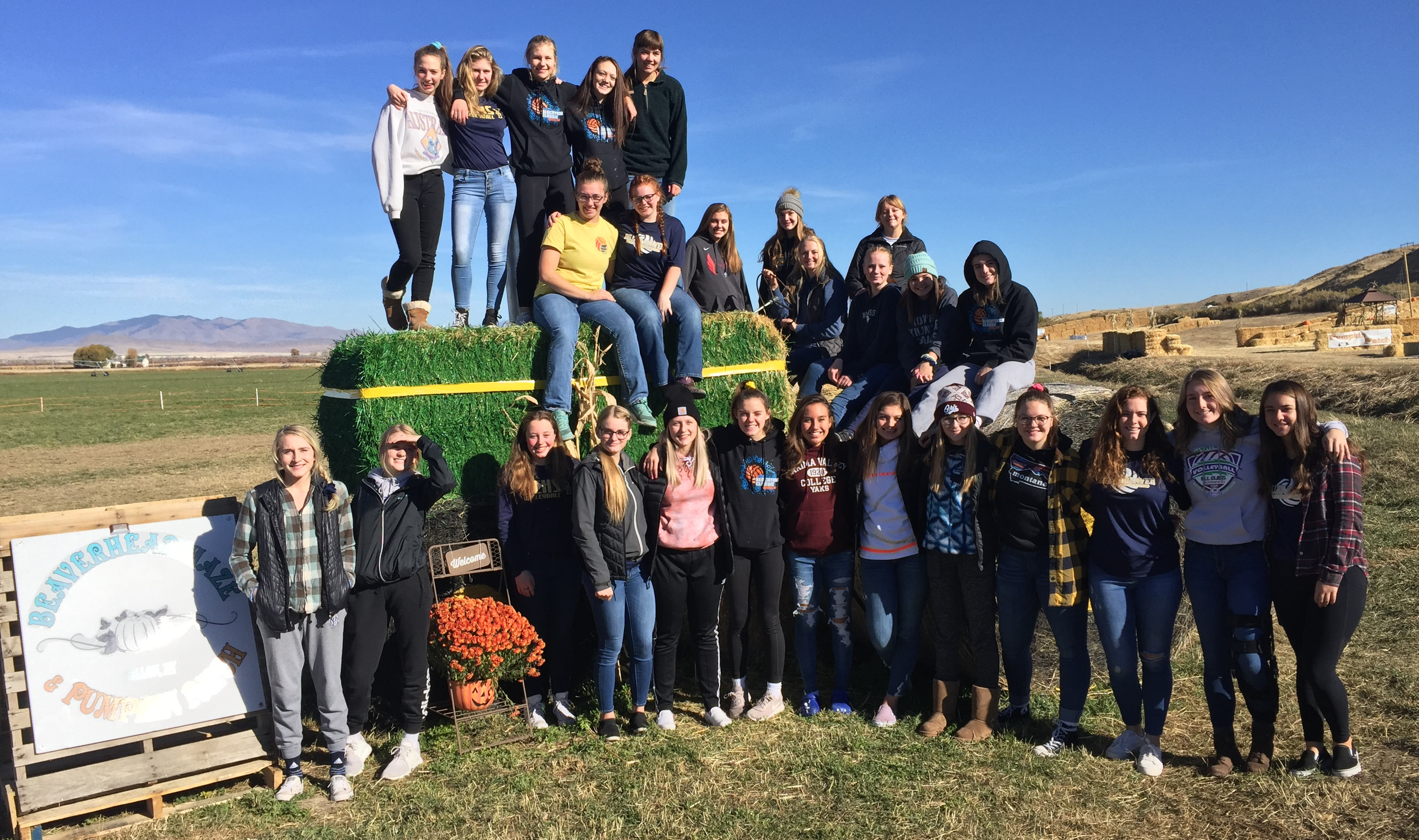 Team trip to the new Beaverhead Maze 10/19/18
Raking leaves at the Jaycee Park 10/12/18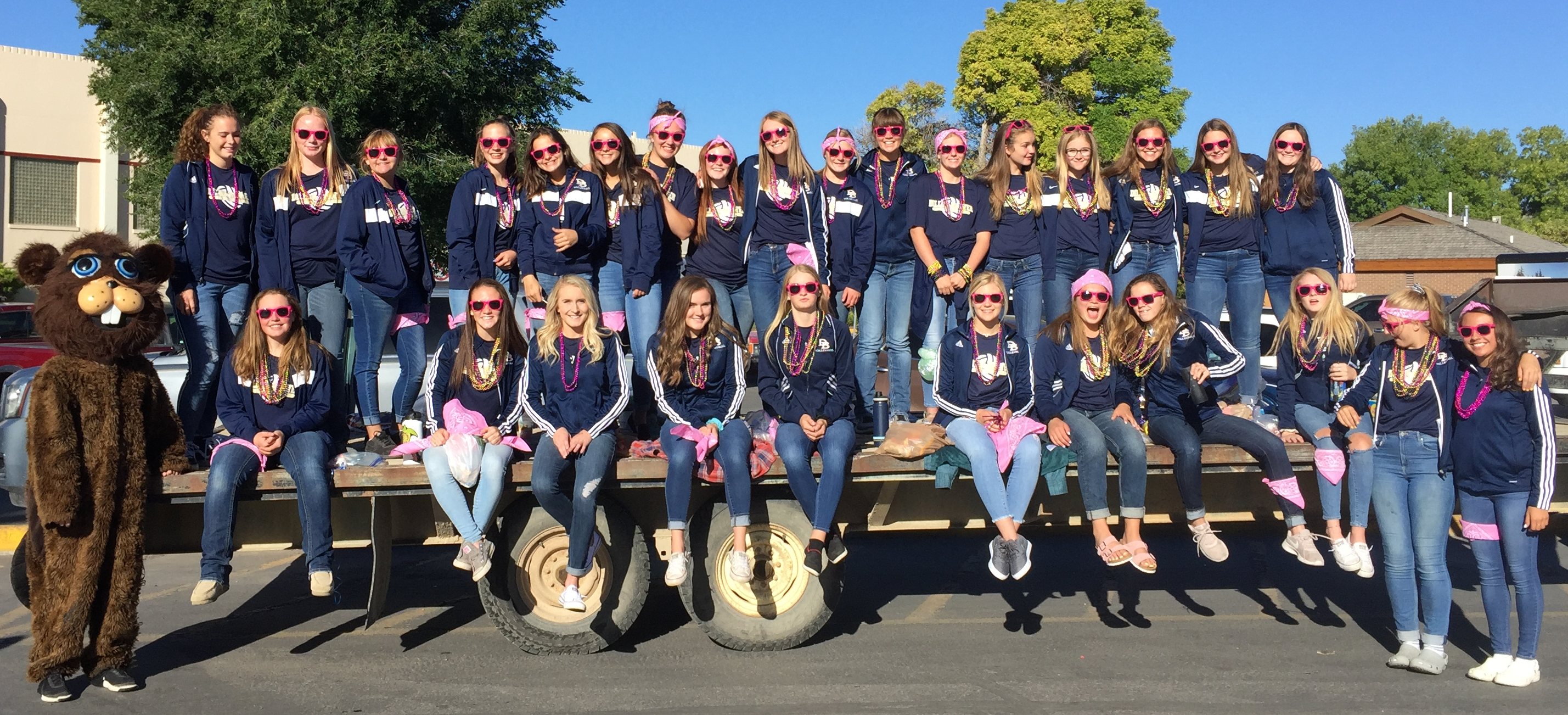 Decked out in pink for the Labor Day parade 9/3/18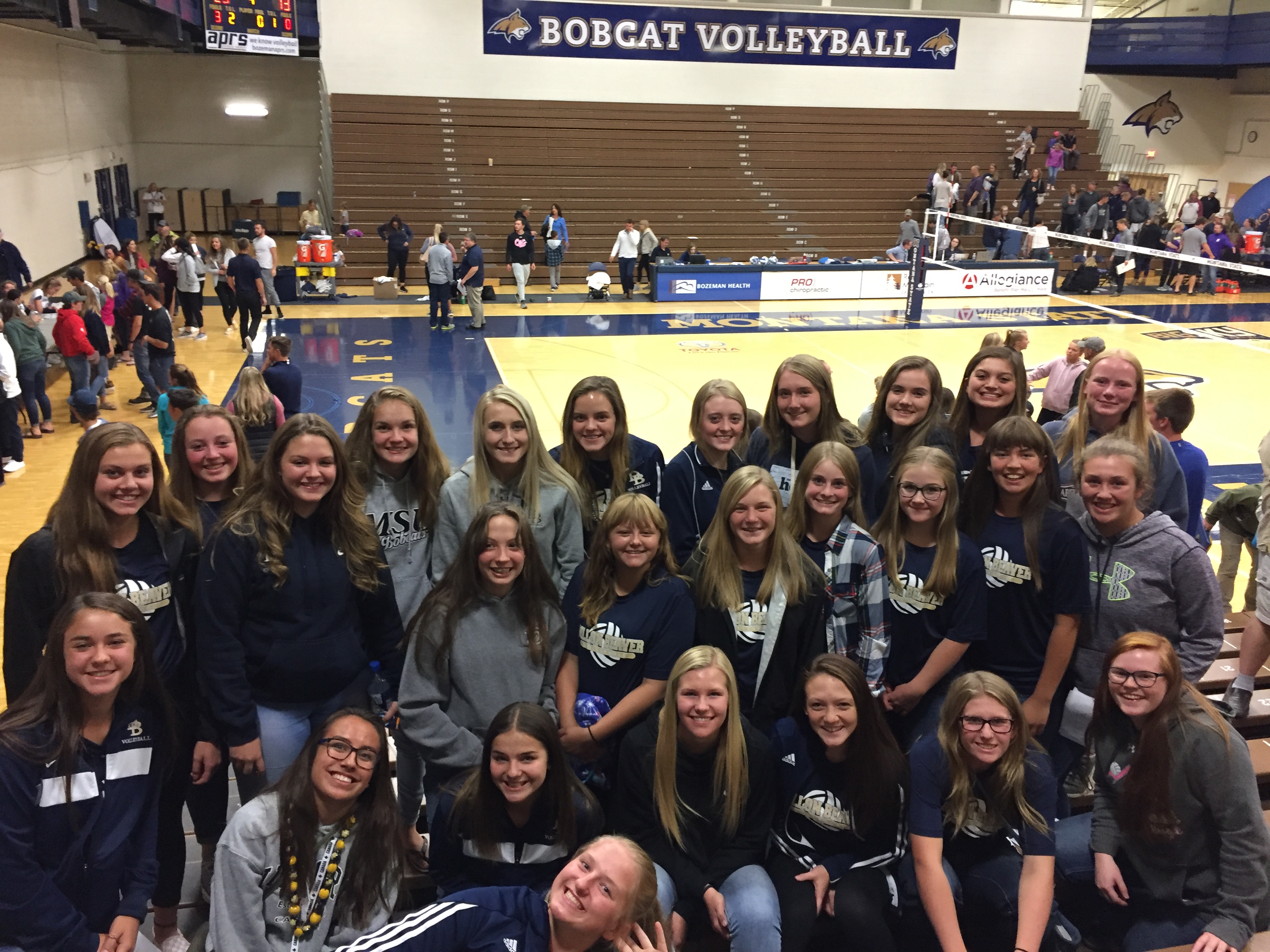 Team trip to watch the MSU Bobcats 8/20/18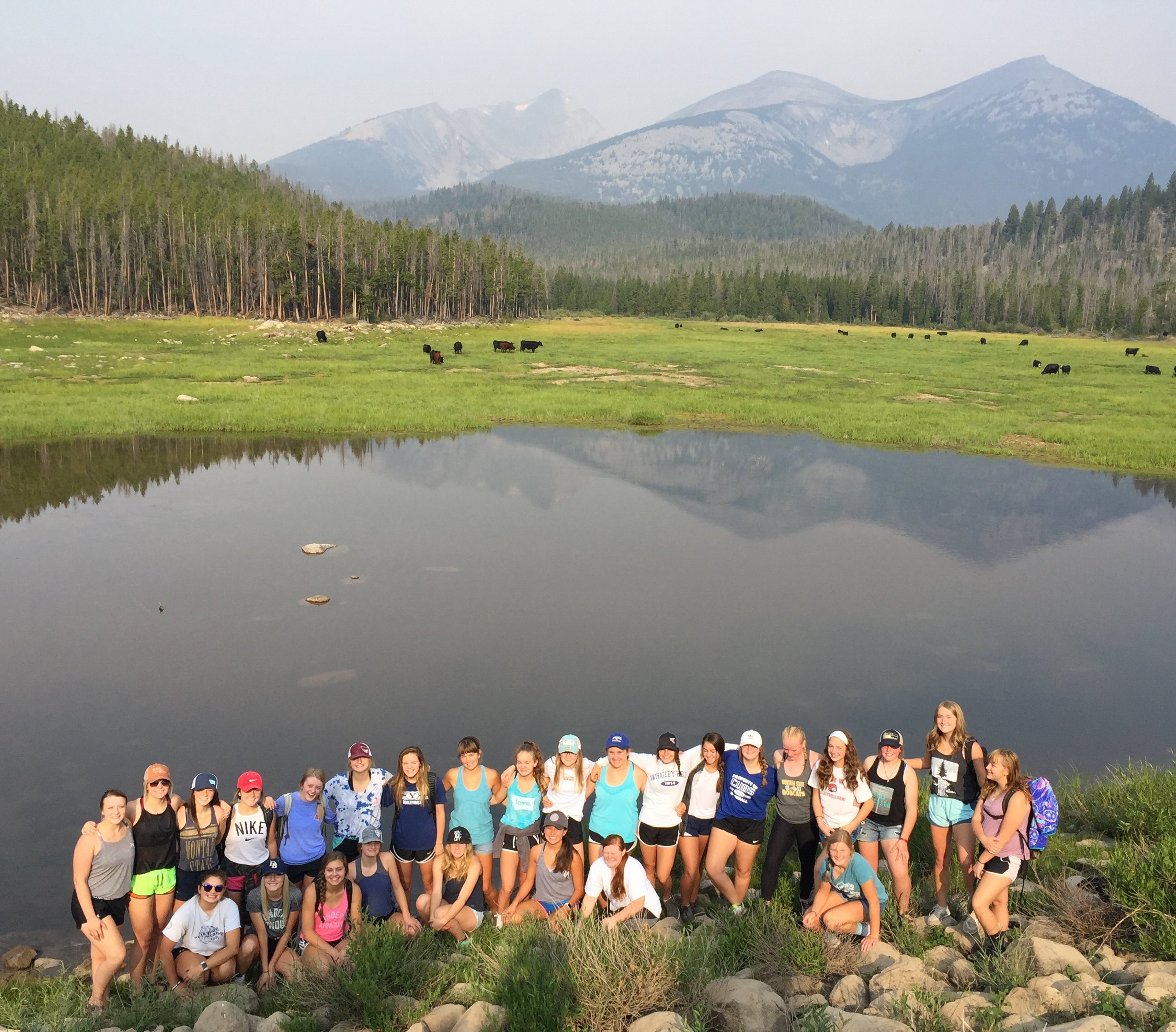 Team hike to Bond Lake 8/17/18