No Saturday School today. Stay home and warm.

*BASKETBALL SCHEDULE UPDATE* 1/24 Doubleheader vs Park game times will be as followed: Boys - 3:00/4:30/7:30 Girls - 4:30/3:00/6:00 *C-Squad games will be played in the old gym.

Wrestling Schedule Update The wrestling match in Corvallis that was cancelled has been rescheduled for Tuesday, Jan. 24th at 5:00pm.

SENIOR PARTY PARENT MEETING will be Wednesday, January 4th 6:00pm at Vigilante Electric. *Raffle Tickets are ready to be picked up.

*BASKETBALL SCHEDULE UPDATE* Boys & Girls Basketball Games at Park have been rescheduled for Tuesday, January 3rd. Girls - 1:00/2:30/5:30 sub varsity at Middle School Boys - 1:00/2:30/4:00

*WRESTLING SCHEDULE UPDATE* 12/22 - Wrestling at Corvallis has been cancelled.

*BASKETBALL SCHEDULE UPDATE* 12/22 - Doubleheader games @ Park have been Postponed. Stayed tuned for updates.

*GIRLS BASKETBALL SCHEDULE UPDATE* Due to Corvallis not fielding a C-Squad, games will be as follows: Thursday, December 15th JV-5:45pm V-7:15pm

PowerSchool Ap Sync Issues Uninstall the app and then restart your phone. Re-install the app by downloading the app from the App Store/Google Play Store. Once the app is installed open the app and it should land in the page which asks for the District Code. Do not enter the District Code, rather click on the link "Where is my district code?" below the District Code. On the page that comes up tap "Enter Server Address" and then enter the URL in the box on the next page and hit submit. URL is bchsmt.powerschool.com/public

SENIOR GRADUATION PARTY MEETINGS Thursday, December 1st 6:00pm Vigilante Electric Conference Room Wednesday, December 14th 6:00pm Vigilante Electric Conference Room

BANQUET INFORMATION 11/22 Volleyball Banquet at St. Rose Center 6:30pm. 11/29 Cross Country Banquet at BW Lodge 6:30pm. 11/30 Football Banquet at Parkview 6:30 pm. *Money for coaches gifts can be dropped off in the office.

*DIVISIONAL BASKETBALL LOCATION CHANGE* The 2022-23 Divisional Basketball Tournament has been moved to Ronan, Feb. 23-25.

Class of 2023 Families, The All-Night Graduation Party planning group is having their first meeting in preparation for graduation next May 28th, 2023. Raquel Morast has been kind enough to organize a location and time on Wednesday, November 16 at 6:00 p.m. in the Vigilante Electric Conference Room. Please plan to attend if you have a student graduating this year.

*2nd Rd PLAYOFF FOOTBALL INFORMATION* Dillon @ Billings Central Saturday, Nov. 5th 1:00pm. Game will be played at Rocky Mtn. College. Tickets can be purchased at the gate or the link below.
https://gofan.co/app/school/MHSA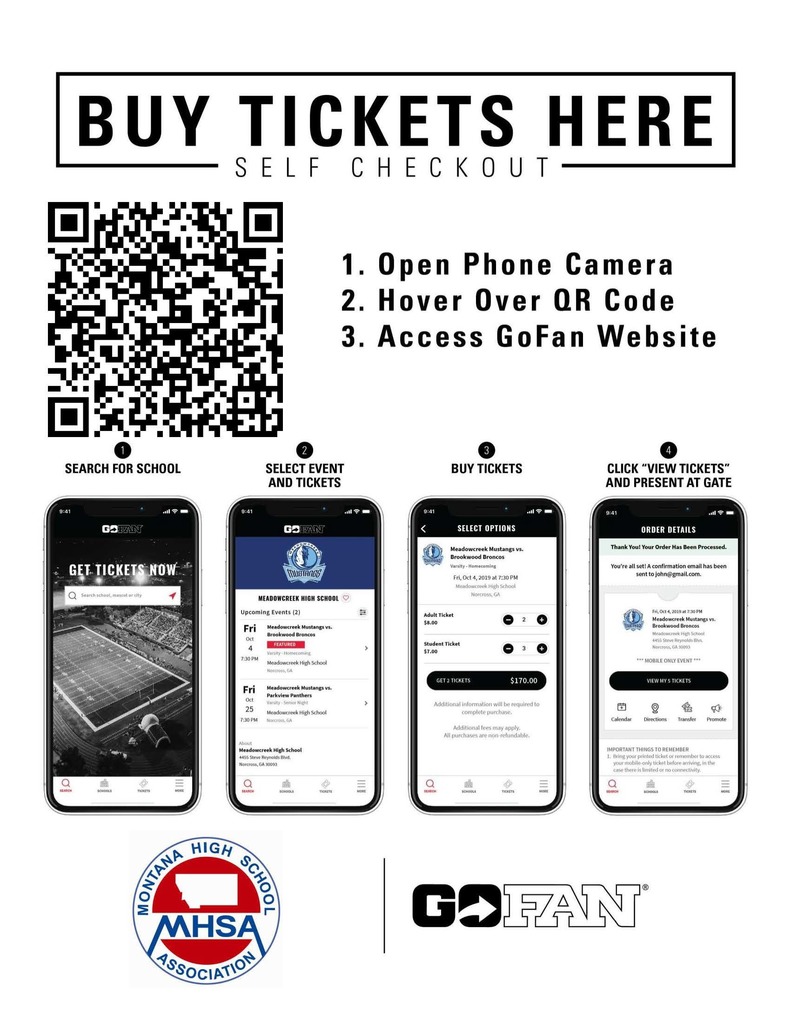 Phones are back up at school! Hope your day is a good one.

Good morning BCHS Families, it appears our phones are at the school are not working again. please call Mr English at 406-794-1221 if you need to reach the school.

*PLAYOFF FOOTBALL TICKET INFORMATION* Adults $7 Students $6 Ticket Gates Open at 5:30 pm. Tickets may also be purchased using your mobile device at the link below:
https://gofan.co/app/school/MHSA
Season Passes will not be accepted for Post-Season Events.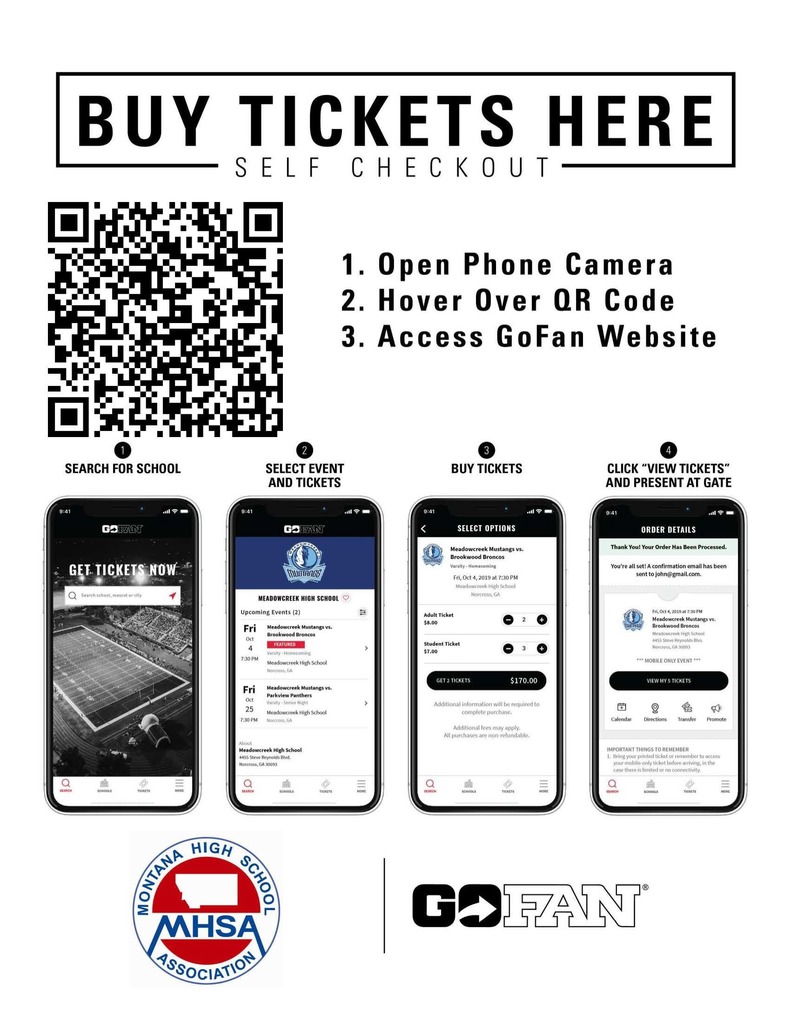 *Class A First Round Playoff Football* Dillon will host Frenchtown on Friday, Oct. 28th at 7:00pm. Ticket gates will open at 5:30pm. Season Passes are not valid for post-season games.

We are currently experiencing telephone issues at the school. it seems like people calling us can hear us but we can't hear them. We will put out an update as the situation gets better but Spectrum is addressing it. You may call Mr English cell phone at 406 794-1221 if you need to reach us.

Hello Parents! An email will go out later today concerning Parent/Teacher Conferences next week. Please keep a lookout and don't forget to check your email junk/spam folder if it does not arrive in your inbox.