EDIT MAIN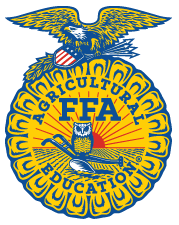 Why you should join the Beaverhead FFA
FFA is a dynamic youth organization that changes lives and prepares members for premier leadership, personal growth and career success through agricultural education.
FFA develops members' potential and helps them discover their talent through hands-on experiences, which give members the tools to achieve real-world success.
Members are future chemists, veterinarians, government officials, entrepreneurs, bankers, international business leaders, teachers and premier professionals in many career fields.
Be a part of the largest student organization in the world.
Apply for more than $2 million in scholarships.
Meet new friends from across the country.
Learn skills that will help you in your future career.
Compete on leadership and judging teams.
Do your part in helping to provide food and fiber to the world
2019-2020 FFA EVENTS
2019
Date
Event
Location
Aug 16th
Fair Records DUE in AET
Vo-Ag Shop
Aug 28th-31st
Beaverhead County Fair
Fairgrounds
Sept 5th
FFA Meeting
Vo-Ag Shop
Sept 12th
SW District DLS
Livingston
Sept 24th
Ruby Valley Invitational
Sheridan
Oct 10th
FFA Meeting
Vo-Ag Shop
Oct 14th
NILE Livestock & Ag Sales
Billings
Oct 30th – Nov 2nd
National FFA Convention
Indianapolis
Nov 7th
FFA Meeting
Vo-Ag Shop
Nov 14th – 16th
John Deere Ag Expo – MLC, PLC (MSU Ag Days)
Bozeman
Dec 5th
FFA Meeting
Vo-Ag Shop
Dec TBD
SW District Parli Pro & Speaking
Twin Bridges
2020
Jan 3rd – 5th
GOLD Conference
Bozeman
Jan 9th
FFA Meeting
Vo-Ag Shop
Jan TBD
SW District Sales Contest
Twin Bridges
Jan 18th
KMON/Meats CDE
Great Falls
Jan 25th
Fergus Mechanics Invitational
Lewistown
Feb 6th
FFA Meeting
Vo-Ag Shop
Mar 5th
FFA Meeting
Vo-Ag Shop
Mar TBD
Montana CDE Days
TBD
Mar 7th
Conrad Crops & Mechanics
Conrad
Mar 13th
SW District Mechanics, Agronomy, FBM
Dillon
Mar 25th - 28th
State FFA Convention
Great Falls
Apr 2nd
FFA Meeting
Vo-Ag Shop
May 7th
FFA Meeting
Vo-Ag Shop
May 28th
End of Year Party & Meeting
Vo-Ag Shop
Jun 18th -21st
Alumni Leadership Camp
Highwood
Jun 15th – 17th
Montana Range Days
Dillon
* Dates and times subject to change. Additional dates and information will be added as they become available.
Past CDE Results available at: www.judgingcard.com
Regularly Scheduled FFA Meetings - 1st Thursday, 6 PM @ Vo-Ag Building
Contest Practices 4-6 PM Monday-Thursday
Monday - Agronomy
Tuesday - Ag Sales
Wednesday - Livestock
Thursday - Mechanics & Parli Pro